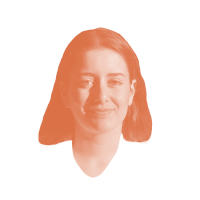 Joana Sobral
FCT-NOVA intern in Conservation and Restoration
Joana Sobral  has a degree in Conservation and Restoration from FCT-NOVA (2019). She is an FCT-NOVA intern in the Photo Impulse project working as a photography conservator-restorer, with a grant from Foundation for Science and Technology. Her object of study comprises the photographic collections of the Geographic, Geodesic and Anthropological Missions of IICT/ULisboa.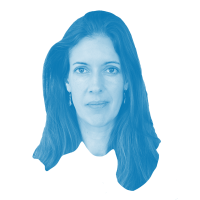 Maria Kowalski
PhD Candidate in Communication and Arts
Maria Kowalski
 has a degree in Art and Communication – Photography, at ESAP and is a PhD candidate in Communication Sciences, specializing in Communication and Arts, at NOVA – FCSH, belonging to ICNOVA /FCHS. Since 2003, she's been working as a freelance photographer, graphic designer and photography trainer. She has been holding photography exhibitions, individual and collective, both nationally and internationally, including the artistic residency and solo exhibition Barthes' Punctum and the family album of Narciso Costa, Galeria de Arte Banco de Portugal, Leiria (2019) and the collective exhibition From Here to There, Kloster Bentlage Museum, Rheine, Germany (2017). Since 2008, she teaches at ESECS – IPL, in the fields of photography, multimedia, cultural communication, creative processes, aesthetics and digital image, and community intervention. In 2009, she began a series of participatory photography projects as a form of social and humanitarian intervention in Cape Verde, Guinea-Bissau and Mozambique.
Website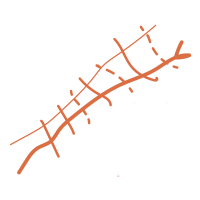 Mariana Gomes da Costa
PhD Candidate in Communication and New Media Technologies
Mariana Gomes da Costa is a researcher at ICNOVA. She has a degree in Social Communication from the Catholic University of Portugal (2005) and in Philosophy from the College of Letters, University of Lisbon (2010), she concluded her Master's degree in 2018 also at the College of Letters on the work of Michel Foucault, with special focus on the work The Birth of the Clinic: An Archeology of Medical Perception. In recent years, she has reconciled freelance work in the press, as well as proofreading and translation with collaborations with the research centers CEFi-UCP and CLEPUL-FLUL, for which she has realized tasks of the fixing of old texts and institutional communication. She is currently a PhD fellow of the Foundation for Science and Technology, working on a project that spans the fields of Communication Sciences and Philosophy to study the influence of photographic and radiographic devices on the transformation of medical perception.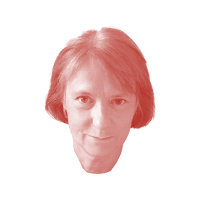 Elizabeth Edwards
Researcher in Visual Anthropology
Elizabeth Edwards is a visual and historical anthropologist and is currently Andrew W. Mellon Professor at the Victoria and Albert Museum Research Institute, London. She is Professor Emerita of Photographic History at De Montfort University, Leicester, where she was Director of the Photographic History Research Centre from 2011- 2016. She is also Honorary Professor in the Department of Anthropology University College London. Until 2005 she was Curator of Photographs at Pitt Rivers Museum and lecturer in visual anthropology at ISCA, University of Oxford, where she is a Curator Emerita and Research Affiliate. Specialising in the social and material practices of photography, she has worked extensively on the relationships between photography, anthropology and history for over 30 years.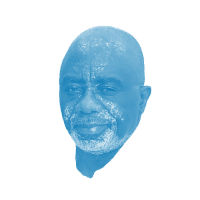 Joseph Tonda
Researcher in Anthropology and Sociology
Joseph Tonda is professor of sociology and anthropology at Omar Bongo University in Libreville, Gabon. He is notably the author of The Modern Sovereign: The Body of Power in Central Africa (Congo, Gabon) [Karthala 2005] and L'Impérialisme Postcolonial – Critique de la Société des Éblouissements [Karthala 2015]. He is also a literary writer and has published Chiens de Foudre (ODEM, Libreville 2013, out of print) and Tuée-tuée Mon Amour (LA DOXA éditions, Paris, 2017).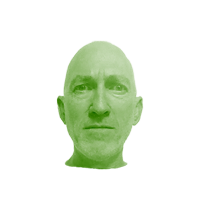 Richard Cleminson
Researcher in Iberian Studies
Richard Cleminson
is Professor of Hispanic Studies at the University of Leeds, United Kingdom. He has published on the history of sexuality in Iberia, concentrating on the history of eugenics, homosexuality and themes related to the labour movement. His most recent publications include Catholicism, race and empire: Eugenics in Portugal, 1900-1950 (Budapest/New York, 2014) and Anarchism and eugenics: An unlikely convergence (Manchester, 2019). Currently, he is working on a history of anticolonialism in Portugal between 1900 and 1940 and has published on this topic: Anarchism and anticolonialism in Portugal (1919-1926): Mário Domingues, A Batalha and black internationalism, in Journal of Iberian and Latin American Studies, 25(3), 2019, pp. 441-465.
Website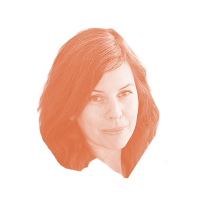 Cecilia Järdemar
Visual Artist
Cecilia Järdemar is a Swedish/Portuguese visual artist and researcher. She holds a PhD in Fine Art from the Royal College of Art in the UK, and is now a lecturer at Konstfack University in Stockholm. Her photographic, performance and video works have been shown in Sweden, Democratic Republic of the Congo, Mexico, Italy, Greece, Switzerland, Russia, the UK and Germany, and her writings have been published by the Whitechapel Gallery and Riding House press, among others. She ran the art project Les Archives Suédoises (2015-2019) together with artists Anna Ekman and Freddy Tsimba, which was exhibited at Museé D'Art Contemporain in Kinshasa, Kalmar Konstmuseum, Gävle Konsthall, The Centre for Photography in Stockholm and Jönköpings Länsmuseum. A monograph, The Opening, was published by Sailor Press in 2019. She is the principal investigator of the artistic research project Reframing the encounter – From repressed colonial pile to a collaborative decolonial counter-archive (2020-2023).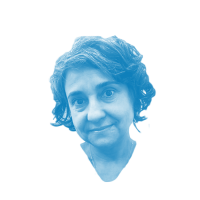 Helena Elias
Visual Artist
Helena Elias is Assistant Professor in Sculpture at the School of Fine Arts of the University of Lisbon (FBAUL). She holds a PhD in Public Art form the School of Fine Arts of the University of Barcelona, a Master of Arts degree from Grays School of Arts, UK (2000) and a degree in Sculpture from FBAUL (1999). Her doctoral project received the Ignacio de Lecea Prize, awarded by Generalital and Faculdad de Bellas Artes of U.Barcelona (2009). As an artist, teacher and researcher, she articulates teaching and art practice, showing her work and publishing several articles and book chapters. She was an FCT grantee for her post-doctoral artistic research in Sculpture at the School of Fine Arts, Lisbon. Received the observIST-UL Best Practice Award for her workshops and residency entitled What's in a Line?, at the IST Civil Museum (2019). She coordinates the VICARTE Research Line in Arts and Sciences, where she develops the project Communities of Practice – Methodological Strategies for Collaborative Research between the Arts and Sciences.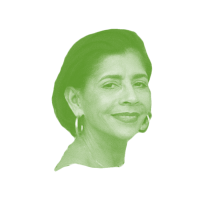 Alzira Tude de Sá
Visiting researcher in Photography Studies
Alzira Tude de Sá holds a PhD in Information Science from the Federal University of Bahia-Ufba (2016), Master in Languages ​​Study: Reading, Literature and Identity from State University of Bahia-Uneb (2006). Graduated in Library and Documentation (1970) and Journalism (1971) from UFba. She is a professor of the Archivology Course at the Institute of Information Science at the Ufba, working in the areas of Information Science, Memory and Information, Information Representation and Mediation, currently developing theoretical and epistemological studies on Photography. Her master's dissertation, defended in 2006, analyzes the literary criticism about Gabriela, harpsichord and cinnamon, by writer Jorge Amado, and since 2016, as a doctor, she has turned to the study of the Amadian sociocultural universe, through the reading and analysis of images of the writer's house, which has earned him the presentation and publication of works in national and foreign events and periodicals. The thesis defended was published by the Federal University of Bahia-Brazil Publishing House, entitled "Photographic mediation reveals the place of intimacy: Jorge Amado's house."